The Great Commission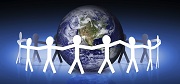 It's the Lords mission and His heart`s desire to see people turn from their sin to the living God, and He has the authority. But He has entrusted His mission to His followers. We get to participate in what God loves to do most: Save people! A key word in His Great Commission from Matthew 28 is disciples. We are to make not attendees or members, but disciples! The meaning is what we nowadays call apprentices. We are to learn from the master, our Lord Jesus Christ, as we walk with Him. That's what Christians are first and foremost: Learners, students, apprentices on a life long journey. As a result our faith grows, we mature in understanding and believing, which will change our heart and our actions. We become more like our master. We are not alone on this journey. Jesus commands us to do it together, inviting the world to be part of this most amazing of all adventures. At ALCB, we are disciples of all nations.
Our mission is disciple making.
Scripture
Jesus said: All authority in heaven and on earth has been given to me. Therefore go and make disciples of all nations, baptising them in the name of the Father and of the Son and of the Holy Spirit, and teaching them to obey everything I have commanded you. And surely I am with you always, to the very end of the age.

- Matthew 28:18-20
Our Core Values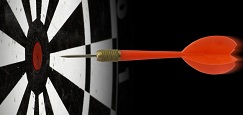 All we believe is condensed in these Core Values. We are committed to these and, knowing that we are not perfect by any means, we strive to grow in these six areas. They give us concrete direction of what to do, where to invest our time and energy. The Core Values give us a road map for us as a church as well as for us as individual children of God.
Abide in Christ

Live in the Word

Pray in Faith

Fellowship with Believers

Witness to the World

Minister to Others
These Core Values serve as disciplines in our discipleship program.

Planting Churches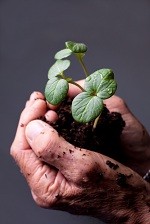 In every seed is the potential for a tree.
In every tree is the potential for a forest.
The same is for us. In every Christian is the potential to grow as a disciple of Christ. And in every disciple is the potential for a new church with many other believers, who in turn will plant other churches who plant churches who plant churches... We care for each individual's faith walk. With God's Grace we might become a church planting movement. In caring for the seeds and seedlings, we actually participate in God's mission to bring the Good News of His Son Jesus to the nations and to plant churches.
This is how we see the church and every believer:
With the potential to grow to a church planting movement.