Welcome to our All Lutheran Church of Brussels website!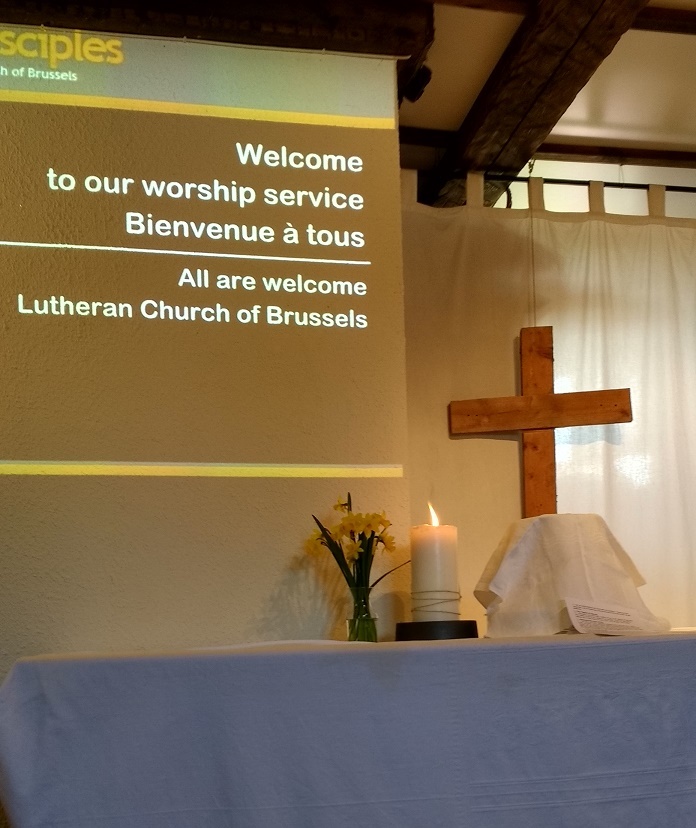 Nice to meet you here! The All Lutheran Church of Brussels (ALCB) is a confessional, English-speaking church with a very familiar atmosphere and belongs to the Evangelisch-Lutherse Kerk in België (ELKB). We are members of the world-wide confessional Lutheran family, represented by the International Lutheran Council (ILC), with partner churches all around the globe. An interesting community! In Brussels we are small in numbers but hail from many different countries. So we are very "colourful", with many different backgrounds and traditions. Our services are in English and we follow a more or less "traditional liturgy", based on the liturgy of our US-American partner church, the Lutheran Church - Missouri Synod (LCMS). Regularly we celebrate also a "contemporary liturgy", with modern songs and a band. - Come and visit us in our service after our summer break! We look forward to meeting you in person!
Our following services:
27th August 2017 - Service in our rented church building, the German Protestant Church, Avenue Salomé in 1150 Woluwe-Saint-Pierre (Brussels) at 16:30 with Holy Communion
(liturgy led by our church president Gijsbertus van Hattem from Antwerp)
03rd September 2017 - Service in Woluwe-Saint-Pierre (see above) at 16:30 without Holy Communion
(liturgy led by the elders of the congregation)
10th September 2017 - Service in Woluwe-Saint-Pierre (see above) at 16:30 with Holy Communion
(liturgy led by Pastor Johannes Reitze-Landau)
Lots of parking behind the building.
Here is where to find us.
Look for the pink and brown welcome sign: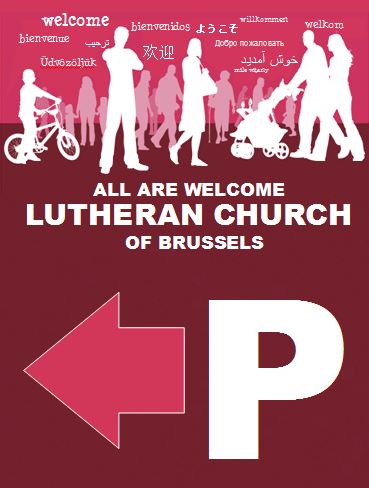 Summer time - work in progress
At first glance, nothing happens in Brussels in July and August. And it's true, many people are on holidays, there is no school and the city is empty aside from tourists. Our church is on summer holidays, too, so we won't have any services until the end of August. But at second glance, summer is also the time of major changes. The biggest change is that we "lost" our Pastor Matthias Tepper. He was called back by his original church in Germany into a new ministry in Plauen (Saxony). Now, after nearly ten years, several things will be different. Not least the fact that with Johannes Reitze-Landau we have a new interim pastor. That's why this website is going to change gradually. The contents will be updated during the following weeks. If you have any questions, contact Pastor Johannes!
Scripture
Therefore welcome one another as Christ has welcomed you, for the glory of God.

- Romans 15:7